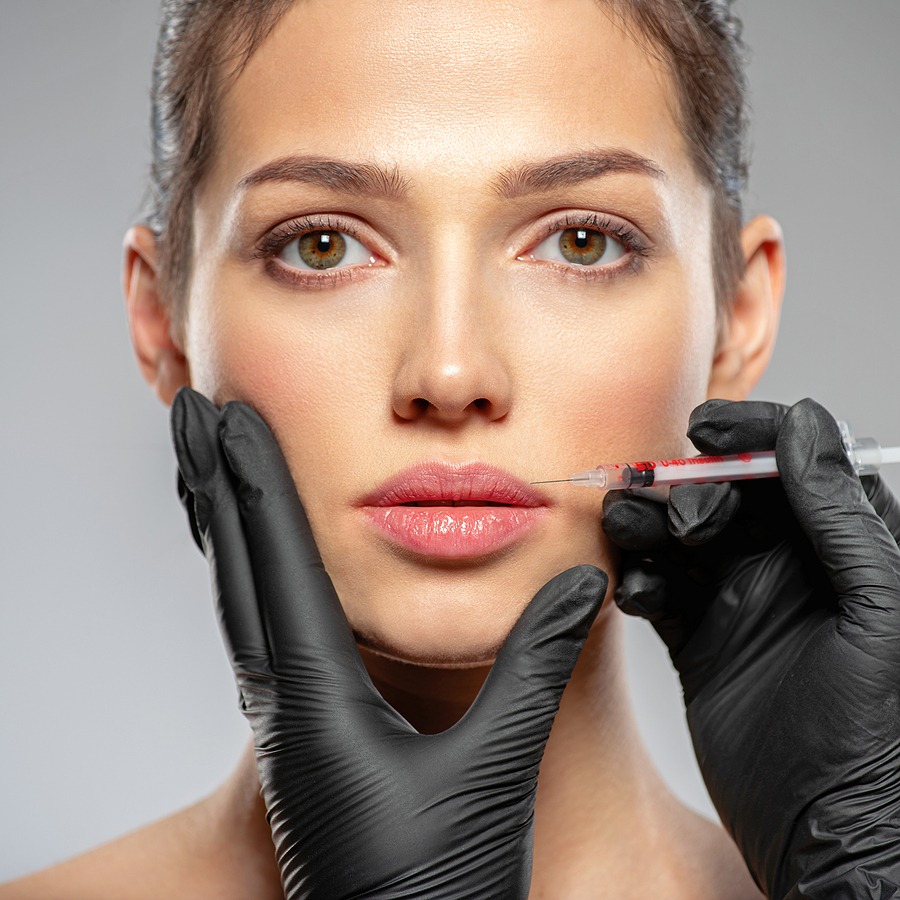 What are the reasons or indications for Botox Treatment?
Botox treatment –How do you know when or if you are a good candidate? Many people ask this question, and wonder if Botox is a good solution. As a Cosmetic Injections Specialist with a medical background, Aesthetic Creations, Inc. strives to educate about our services and products, so that potential clients can make an educated choice. So here we talk about the reasons and potential indications for Cosmetic Botox use.
Reasons or Indications for Cosmetic Botox
Botox is a neurotoxin, specifically the brand name of a specific botulinum neurotoxin. It is best is best used in areas of facial expression such as those lines that are caused by muscle contractions such as crow's feet, frown lines, and the "11" lines between your brows.
Cosmetic Botox Uses
These are a few ways BOTOX is commonly used for aesthetic purposes:
Correct gummy smiles
Diminish the prominence of neck bands
Eliminate or reduce the appearance of dimpling in the chin
Lift your smile at the corners of your mouth
Reduce visibility of crow's feet, frown lines, lip lines, forehead




creases, etc.
Soften square jawlines.
Lift the appearance of your eyebrows giving your eyes a refreshed




look.
Other Non-Cosmetic Botox Uses
This article focuses on the cosmetic uses of Botox, its applications, and benefits. But you may also be interested to learn that it can be used to treat other medically-approved conditions as well. Some conditions where patients are finding relief to their symptoms through Botox include:
Overactive bladders caused by nerve disorders
Migraine headaches
Severe underarm sweating
Cervical dystonia
Uncontrolled blinking or eyelid spasms
Bell's palsy with or without synkinesis
Different conditions indicate different dosages of Botox. Working with a qualified Specialist in the specific field you are treating greatly increases the likelihood that you'll receive the appropriate dosage for your condition.
Some Other Facts about Botox
Botox Cosmetic is the only Food and Drug Administration (FDA) cosmetic treatment to improve the appearance of both crow's feet lines, moderate to severe frown lines between the eyebrows and glabellar lines temporarily in adults.
Many of the uses listed above, aside from treating frown lines and crow's feet are considered "off-label" uses for Botox. That doesn't mean they are any less effective or powerful tools to have in your beauty arsenal.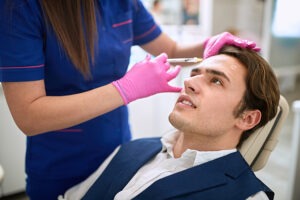 Botox Cosmetic isn't just for women. The number of men choosing to use Botox Cosmetic has been increasing rapidly, especially within the last three years where more than one million Botox treatments have been given to men.
Not all Cosmetic Injection Specialists are the Same
While Botox treatment is not as complicated as cosmetic surgery, choosing a heavily discounted service or new injectionist may save a few pennies; but can also have less than satisfactory results. For this reason, you want to have any work of this type done by a Cosmetic Injection Specialist with medical credentials such as Rose Streeter, RN, BSN. With over 21 years of injection experience and a nursing background, Rose stays on the leading edge with continuous training and education in medical aesthetics. She is professional and conservative by nature and can help customize your treatment to your individual needs. Her studio is private, with no waiting room, providing a comfortable atmosphere.
Release Your Inner Beauty – Schedule today!
If you are bothered by the site of fine lines and wrinkles when looking in the mirror or believe your lips, cheeks or folds between the nose and mouth could use more volume, reach out to Aesthetic Creations, Inc. today. Call 720-301-0417 to schedule your consultation, or book online at www.rosestreeterrn.com.