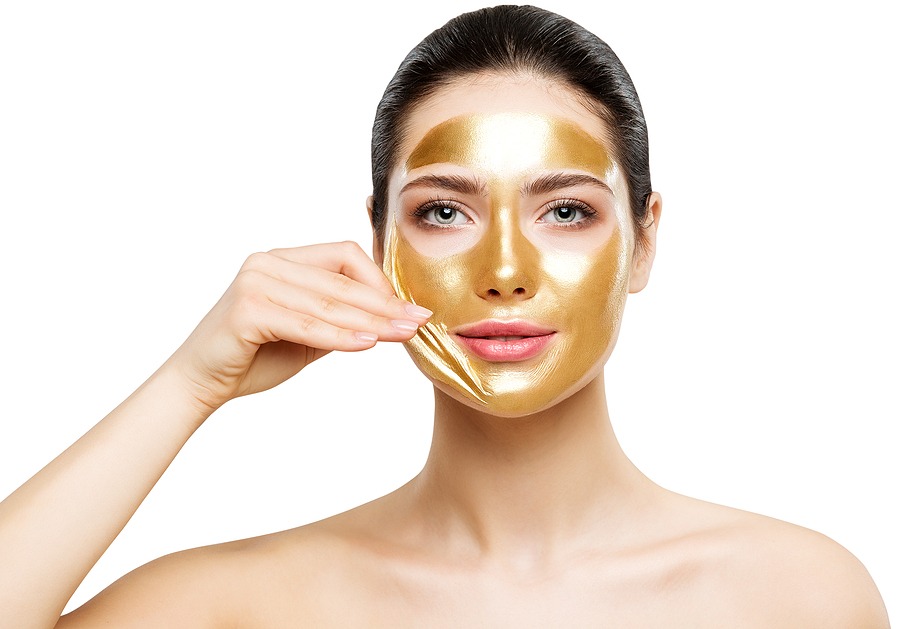 5 Benefits of Medical Grade SkinCare Products
The 5 Main Benefits of
Medical Grade

SkinCare Products.

65% of Americans don't know what ingredients they need in their face cleansers. At the same time, 63% don't understand what the different ingredients are supposed to do. Using the wrong face cleansers, moisturizers, and other products can cause your skin to look less than its best. Not only that, but you may have gotten so used to it that you don't know there is a problem.

Why use medical grade skincare when your drugstore products seem fine? The truth is that drugstore skincare options aren't capable of doing their job as well as prescription products are. They don't have as many of the active ingredients in them, so they don't have the ability to absorb into your skin as well.

Are you thinking of visiting a professional like Aesthetic Creations to get a medical grade product recommendation? It may seem a little intimidating, but knowing the reasons why it's a better option for your skincare may make you feel more comfortable.
Here are some of the Primary Benefits:
1. Better Quality Ingredients
If you're using a medical-grade product, not only has it been tested in an FDA-approved manner, but it also is created with higher- quality ingredients. It is medical-grade, which means that it is designed to be used in a medical environment or for medical purposes. The ingredients and overall product are held to a higher standard.
Many medical-grade products also contain more beneficial ingredients than over-the-counter products might. For instance, if you're buying a product that has retinol in it, a medical-grade version of the product will be more potent than the one you can pick up off the shelf at the drugstore.
You can be sure that the products are safe, effective, and regulated, which is one of the huge positives of medical-grade skincare.
Even if you think that your drugstore skincare products are working for you, you're getting a small amount of what those active ingredients can offer. Medical-grade skincare products will give you the results that you're looking for in a much quicker manner.
2. Specifically for Your Skin Type
Everyone has different skin and while some skin types are very similar, the products that those individuals need may not be. For instance, even if you and another person have skin that is oily and acne-prone, that doesn't mean they will necessarily benefit from the exact same products as you.
With that being said, the chances of medical-grade skincare products working for individuals that have very specific skin needs are much higher. This goes back to the better ingredients, but it also is related to getting the recommendation to use those products in the first place.
To get a medical-grade product for your skin, you need to have a professional like Rose Streeter, RN, BSN to help you select the ideal product.. This means that they have looked at your skin and determined that this product, above all other products, will work for you.
3. Believe it or not, you may save money.
A skin expert has to recommend specific medical-grade products to you, so you won't find yourself buying handfuls of products.
Drugstores have so many brands that it can be overwhelming. If one doesn't work, you may just buy the next one on the shelf!
Some drugstore brands can be quite expensive and if you're buying with the idea of trial and error in mind, you're going to end up shelling out a lot of money as time goes by. Instead, you'll just purchase the one product that is almost guaranteed to give you results thanks to the help of the pros.

4. Medical Grade Skincare Products are more effective – and will penetrate your skin layers.
Your skin is made up of three layers of skin. These are the epidermis, dermis, and subcutaneous tissue.
The ingredients in medical-grade products are going to be able to get into the deeper layers of your skin, which is not something that many over-the-counter products are designed to do. This means you'll get better results overall that will actually make changes to your skin and collagen levels all the way through.
5. It can be Safer – and Medical Grade Skincare Products can prevent other related issues.
Using higher potency products is not always a good thing, especially if they lead to other skin concerns that are irreversible. This is why getting a recommendation from a provider, such as Aesthetic Creations, is essential if you want access to medical-grade skincare products.
Using them incorrectly can actually be dangerous for your skin and your health. If you invest in medical-grade products now that actually work for your skin, however, you may be able to improve your current skin concerns while also preventing future concerns from arising.
These products have a lot of active ingredients that will help you with the aging process and avoid future skin damage.
Ready to upgrade your skincare regimen with Medical Grade Skincare Products?
It's time to start your journey toward healthier skin. Reach out to Aesthetic Creations, Inc. today, and we would be happy to provide some medical grade skincare recommendations for your specific needs, and give you access to the latest products, specifically made for your skin type.
Call 720-301-0417 to schedule your consultation, or book online at www.rosestreeterrn.com.