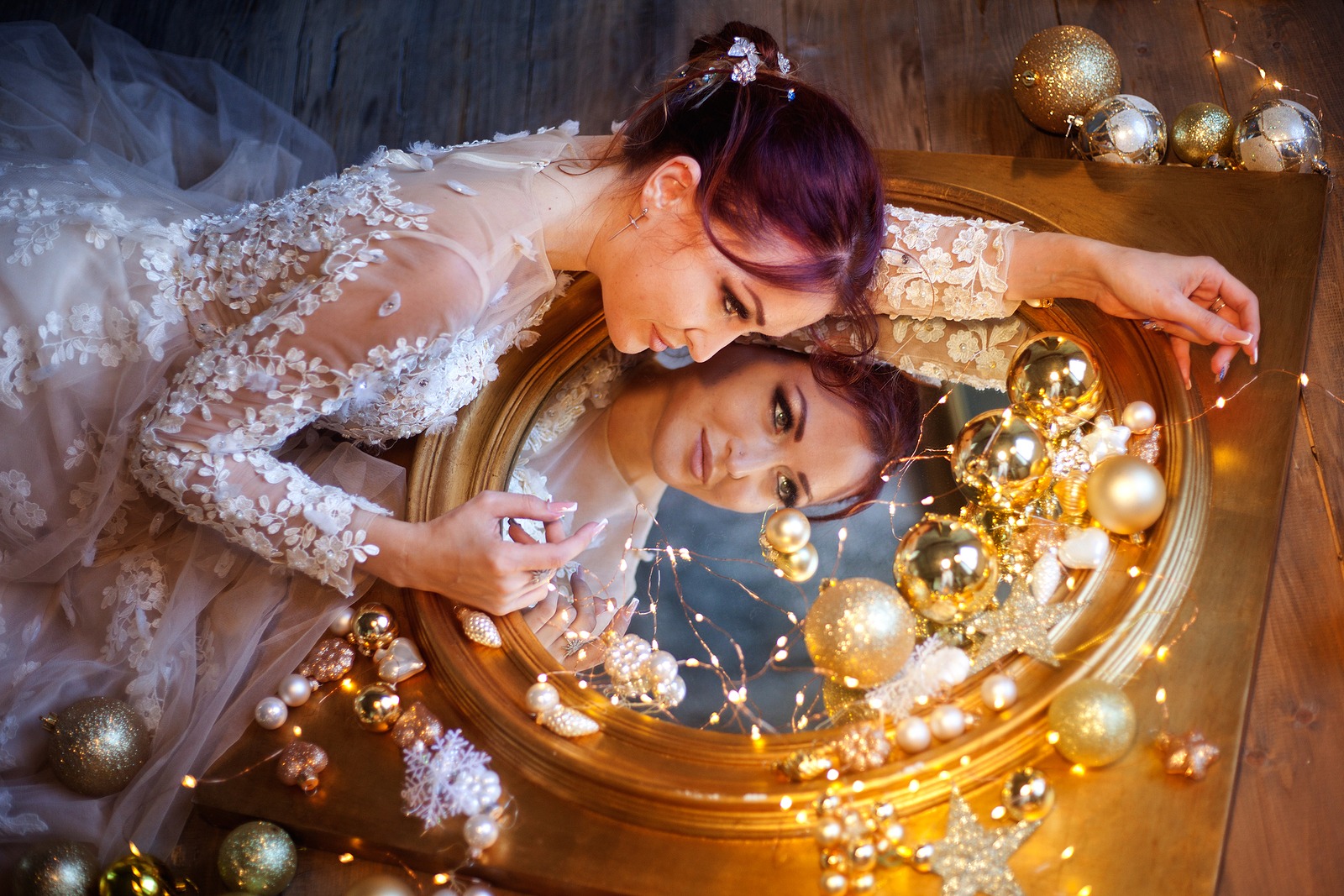 This year seems to be flying by, and with Thanksgiving around the corner, the holiday season is already nipping at our heels. As excited as we all are to celebrate and spend a joyous time with our friends and families, many people are also anxious about looking their best. After all, the holidays are a perfect time to snap pictures of the entire family together.
If you're looking for a way to give yourself a more youthful look before the holidays arrive, you're not out of time. Cosmetic facial injections like Botox® or Dysport® and facial fillers such as Restylane®, and Juvéderm®, and are among the fastest-acting treatments for facial rejuvenation, and if you want to smooth some wrinkles before the holidays, these are likely to be your best option.
As a Cosmetic Injections Specialist with medical credentials who has helped so many patients look younger and more refreshed with cosmetic facial injections, I'm happy to help you understand your options.
Here is how Different Types of Cosmetic Skincare Injections Can Help You Look Younger

There are two general categories of cosmetic facial injections: wrinkle relaxers or neuromodulators like Botox®, Dysport®, Jeuveau and facial fillers. Any of them can be very effective (or a combination of both of them), but they each have their own uses.
Neuromodulators like Botox®, Dysport®, and Jeuveau are also ideal for wrinkles that form because of tensed facial muscles. When you make repeated facial expressions over the course of years, like squints, frowns, and raised eyebrows, the muscles that create these expressions are contracting so often that they eventually stay in a semi-contracted state. When that happens, it pinches your skin into a wrinkle, much like the lines you see when you make those facial expressions.
This is particularly common in the form of crow's feet, frown lines between the eyebrows, and lines across the forehead from raised eyebrows or surprised expressions. Botox® and Dysport® temporarily relax those tensed facial muscles, allowing the skin above it to smooth out and the wrinkle to fade or disappear.
Facial fillers, on the other hand, are meant for a different cause of wrinkles: a loss of volume and firmness in the skin. Fillers like Restylane® and Juvéderm® use a material called hyaluronic acid to replace this lost volume. This "fills in" wrinkles, hollow regions, and thinning areas and gives your skin a smoother, more youthful look.
When Should I Schedule My Cosmetic Facial Injections for the Holidays?

If you want to look your best when the holidays arrive, when should you schedule your cosmetic facial injections? It depends on the injections you're receiving.
Botox® and Dysport® both start showing results about two days after your injections. You. May have some minor redness and bruising for a few days. The results gradually improve, reaching their full potential within 30 days of your treatment. Those results typically last for about three months.
The timeline is a bit different with facial fillers. Because traditional fillers are using an injectable gel to restore your facial volume, you'll see results instantly when the fillers are injected. However, you may have some redness, swelling, and bruising in the first few days after your procedure, so your final results will be visible after those effects have faded.
Getting Prepared for the Holidays – Look your very Best with Aesthetic Creations.
Now is the perfect time to start preparing for the holidays with your cosmetic facial injections. To discuss your options and schedule your quick and simple treatment, Call 720-301-0417 to schedule your consultation, or book online at www.rosestreeterrn.com.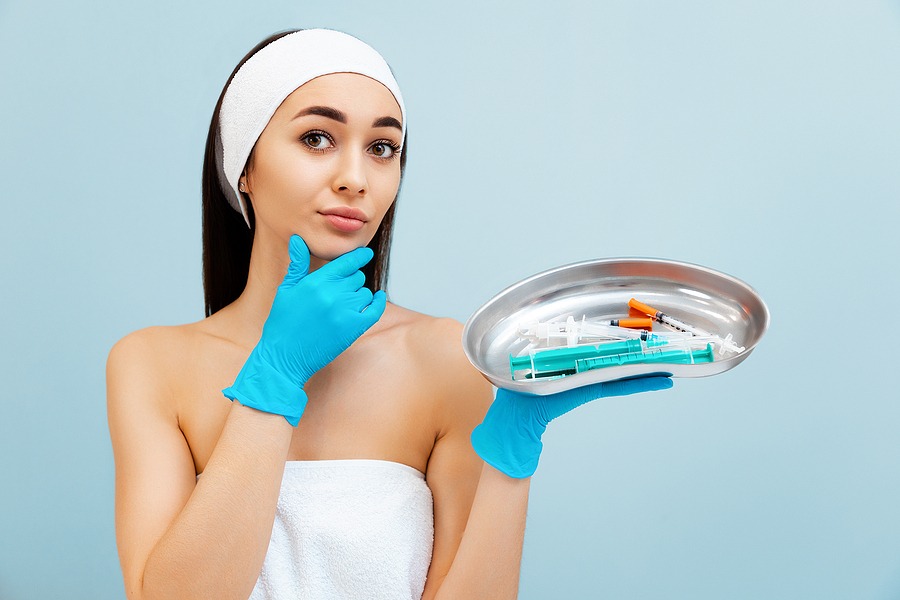 Juvederm and Restylane appear to be very similar on the surface.
Both injectable dermal fillers use hyaluronic acid to achieve a volume replacement benefit which result in wrinkle eradication and lifting of the skin. Both treatments are non-surgical, require no downtime and are virtually pain free. Finally, they both can be used in similar facial areas to correct similar aging symptoms.
There are, however, a few key differences between Juvederm and Restylane. Here's an overview of the benefits and weaknesses of each filler.
The formulas of Juvederm and Restylane use the same active ingredient: hyaluronic acid.
Hyaluronic acid is a natural carbohydrate molecule found in all living cells. Hyaluronic acid is a well-known humectant which means it has the ability to attract and retain moisture. In fact, it can hold up to 1,000 times its weight in water. This ability is what allows both fillers to add volume and plump the skin. Since, the hyaluronic acid found in both Juvederm and Restylane are naturally occurring there is little to no risk of allergic reactions among patients.
The biggest difference between Restylane and Juvederm is their texture.
Restylane is granular and more cohesive while Juvederm has a smoother texture. These texture differences give both fillers different strengths. The smoothness of Juvederm makes it better at addressing finer lines and wrinkles in tight facial areas. In contrast, the cohesive nature of Restylane allows it to stay in the place in the injected which makes it ideal for adding volume in specific sunken facial areas. Restylane is also moldable, which allows the injector to better create shapes and contours.
Restylane and Juvederm both have different formulas that target different facial areas.

Juvederm can be used to address numerous areas of the face including the cheeks, and mouth. The Juvederm family includes Juvederm Ultra (orgional formula), Juvederm Voluma (FDA approved to enhance cheek volume), Juvederm Volbella (targeting lip lines and other fine lines around the mouth), and Juvederm Vollure (formulated to target severe folds and wrinkles included the nasolabial folds).
Restylane can be used to address many of the same facial areas as Juvederm, however it is particularly effective in treating volume loss under the eyes and mid face. It can also be used to for hand rejuvenation by adding volume to the back of the hands. The Restylane family includes Restylane (original filler) Contour and Lyft for cheeks, Silk for fine lines, Kysse for lips and Refyne and Defyne for lines and folds.
The Results of Each – and the Speed

Juvederm and Restylane both have the ability to provide dramatic results, eradicating lines and wrinkles while boosting volume to make the skin firmer and plumper in appearance. Juvederm actually works slightly faster, its results are apparent immediately whereas the results of Restylane takes a few days to fully settle.
How Long Do They Last
Comparing result duration between dermal fillers can be difficult as many variables beyond filler type including the treatment area and the patient's metabolism play a role. Clinical results state that these fillers can last anywhere between 9 to 12 months.
The hyaluronic acid found in both formulas is biodegradable which is why results are non-permanent, over time the body will naturally cannibalize the added hyaluronic acid returning the treatment area to its pre-treated state. Patients can choose to maintain the results of Restylane and Juvederm by undergoing periodic maintenance treatments.
Does it Hurt?
Patients experience little to no pain during a filler treatment, especially when it is performed by a Cosmetic Injection Specialist with Medical Credentials, like Rose Streeter, RN, BSN.

Juvederm and Restylane procedures are non-surgical and minimally invasive, the filler is administered through a series of injections using an ultra-fine needle. Many formulas in both families contain lidocaine, which numbs the skin during injections to minimize any patient discomfort. Added topical numbing cream may also be applied to the treatment area if requested by the patient.
How long is a treatment appointment, and what is the downtime?
Dermal filler treatments like Juvederm and Restylane are extremely quick and can even be performed during a patient's lunch hour. While treatment time can differ, most patients will be in and out of the office within 30 to 45 minutes.
There is little to no downtime (recovery time) required for either Juvederm or Restylane. Average is a few days of mild swelling and potential for slight bruising. Patients can go right back to their normal daily activities directly following the procedure. It also helps to avoid blood thinners one week prior like aspirin, advil etc., ( Tylenol is okay) alcohol consumption, fish oils, Chinese herbals, and vitamin E. We do ask patients to reframe from working out for 24 hours to help decrease any post procedure swelling.
Are there any Side Effects?
Potential side effect for both treatments are relatively minor and typically resolve without any intervention. Common side effects may include bruising, swelling, redness, rash, or pain around the site of the injection. Serious side effects are rare and can include allergic reactions, changes to skin color, infection, numbness, and scarring.
So which is the better filler – Juvederm or Restylane?
The answer is a simple "it depends". While it's good for clients to understand the differences and benefits of each filler, the final decision on which filler is best for you should be left up to a Cosmetic Injection Specialist with Medical Credentials, like Rose Streeter, RN, BSN. She will be able to assess your individual needs in order to develop the best course of treatment. In fact, it's not uncommon to recommend using a combination of both fillers to create the patient's desired end result.

Not all Cosmetic Injection Specialists are the Same
While Botox is not as complicated as cosmetic surgery, choosing a heavily discounted service or new injectionist may save a few pennies; but can also have less than satisfactory results. For this reason, you want to have any work of this type done by a Cosmetic Injection Specialist with medical credentials such as Rose Streeter, RN, BSN. With over 21 years of injection experience and a nursing background, Rose stays on the leading edge with continuous training and education in medical aesthetics. She is professional and conservative by nature and can help customize your treatment to your individual needs. Her studio is private, with no waiting room, providing a comfortable atmosphere.
Release Your Inner Beauty – Schedule today!
If you are bothered by the site of fine lines and wrinkles when looking in the mirror or believe your lips, cheeks or folds between the nose and mouth could use more volume, reach out to Aesthetic Creations, Inc. today. Call 720-301-0417 to schedule your consultation, or book online at www.rosestreeterrn.com.