Release Your
Inner Beauty.
Specializing in Botox and Dermal Fillers
Schedule now
It's Your Face.
You can have the very best.
Book Now
Complimentary
Evaluation.
Experience our Artistic Touch.
Book Now
Not all Cosmetic Injections Specialists are the same.
---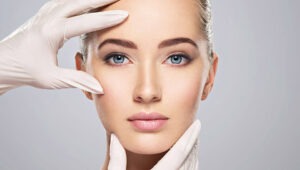 While rejuvenation products such as Botox®, Juvederm® and
Restylane@ are very comparable everywhere – the quality of the results
can vary widely.
Choosing a heavily discounted service or new injectionist may save a
few pennies; but can also have less than satisfactory results.
(I often see and correct others work after such bargain treatments.)
---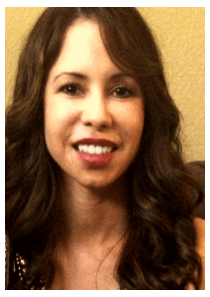 As an independent medical professional, Rose makes it her goal to provide the very best results.
Rose is highly experienced with an artistic eye for the most natural results.

She is professional and conservative by nature and can help customize your treatment to your individual needs.
With over 21 years of experience, Rose stays on the leading edge with continuous training and education in medical aesthetics.
Her studio is private, with no waiting room providing a comfortable atmosphere.
What Clients are saying..


"I am a 55 year old woman. I used to have pockets on top of my cheek bones, crow's feet around my eyes, and frown lines in between my brows which made me look tired, run down, and older than I am. I have been seeing Rose Streeter for four years now for fillers and botox. Her technique is impeccable! She knew just the perfect remedy for all of those issues. I was so nervous about looking fake and puffy. She did an amazing job. It all looks so natural and without any invasion surgery! My friends used to say that I looked tired. They now say I look so refreshed! I can't say enough about how happy I am with my results. That's why I keep coming back for more and refer all of my friends."
Kelly A.
"I''m 49 years old and I've been seeing Rose for about five years now. When I first came to Rose, I had crow's feet, a permanent 'scowl', and the beginning of creases around my nose and mouth. Through the use of Botox and other injectables, I now look much more youthful, rested, and refreshed. The results are very natural looking; not overdone at all. I was very nervous at the beginning of the process, but Rose guided me through each procedure. She is very gifted at knowing how to treat each specific area and her expertise and skill are one-of-a-kind!"
Lynn A.
"When I hit my mid-thirties, I started to notice my right eyebrow bunching up a bit...not pretty. Therefore, I met with Rose Streeter, RN for the first time for an evaluation. After a concise intake and confidant assessment, she informed me that I was a good candidate for cosmetic Botox. Hence, I went ahead with the injections that day. She prepared me for the first needle insertion by calmly uttering "just a little poke." The injections were a cinch. It was actually amusing being asked to make my scowling face so that she knew precisely where to inject. Soon thereafter, significant smoothing of my knitted brow was apparent... and total smoothness was visible after ten days. Rose seemed to have administered the perfect amount of product. Because of my excellent result, I returned to Rose for my next two treatements. Again, impeccable results. A few months later, I was foolish enough to have someone else do my Botox treatment because it was more convienent than driving to Boulder or Denver. I had the injections done by an experienced physician's assistant ... bad move. I saw absolutely no improvement thereafter - in fact, my lower forehead seemed somewhat more rumpled than before...so brutal... I should have known that not every experienced cosmetic injectionist has that masterful touch. Having learned my lesson, I just about ran back to Rose for my next session. During treatment, I got inspired to write and article about her excellence. Rose Rules! "
Amy, Age 37
Aethetician & Life Coach
"I am 47 and have been seeing Rose for several years now. She is amazing! Besides being a Registered Nurse, she is an Artist with Botox and Fillers, I had very deep lines that made me feel older than I was, and I was tired of wearing bangs to cover them. I have to admit, I was a bit nervous at first, but Rose was really patient and took the time to answer my questions and make me feel comfortable. Rose is amazing and I highly recommend her. I trust her so much - and know that she is looking out for my best interest. She makes me feel beautiful yet very natural."
R.B.
"I am a 45 year old woman and thanks to Rose, I get to giggle when people mistake my teenage daughter for my sister! Thank you Rose! I have been seeing Rose for about 4 years now, and I would not trust anyone else to correct my crow's feet or give my lips a little more volume. She always knows exactly what I need and the results are natural and fabulous! In addtion to her technical expertise, Rose has a calming demeanor, making her the perfect person to work with!
J.C.
"Rose is such a treasure to have found! She restores lost beauty and confidence in me. She does so with unmatched talent and sensitivity to concerns I might have. She has the eye of a true artist. I never look overdone, but skillfully enhanced. That first look in the mirror always finds me smiling! I look forward to each visit with her. I know I am in the best of hands! Thanks to Rose - Age now really is just a number!
S.H.
"Rose Streeter is an excellent RN. She is very professional and has an eye for detail. Rose is very honest, and I always feel comfortable going to her for my services. I have been using her services for the last five-plus years and have always been completely satisfied with her work.
T.H.
" Rose is a miracle worker. At 44, I was starting to show my age and with Rose's help I look so much better, and dare I say it, younger! She's fixed everything that I wanted fixed and I now have an enhanced sense of confidence. The amazing thing is that no one can tell that I've had cosmetic injections. Rose is so kind and beautiful and I'm so glad that she was recommended to me.
S.S.