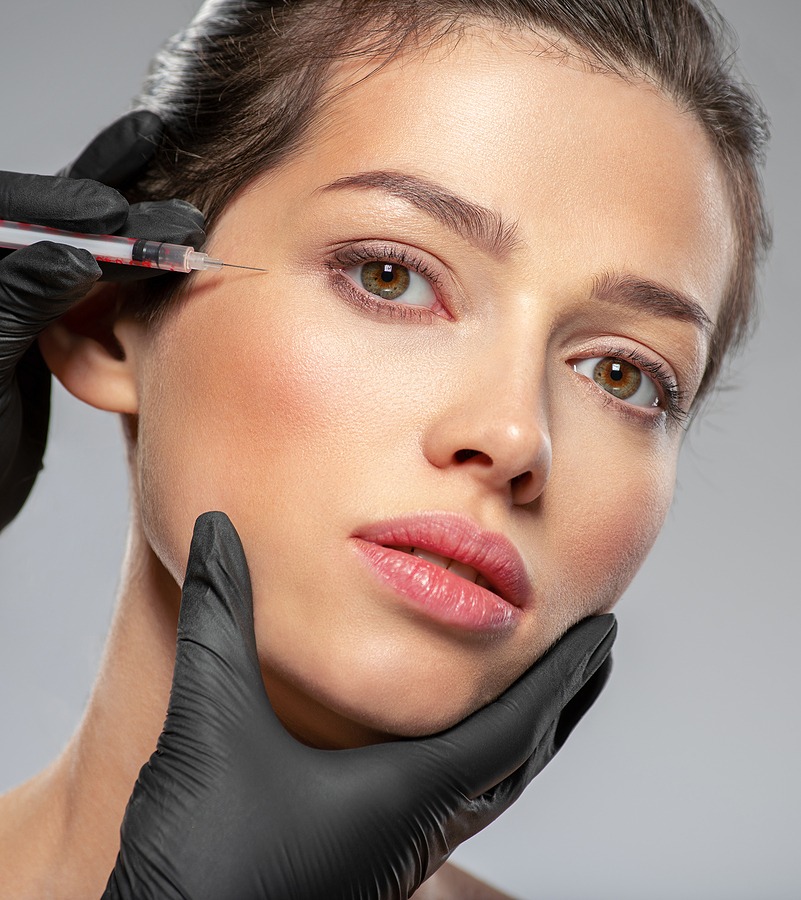 Six Myths About Botox
Botox is perhaps one of the greatest (and most commercially accepted) cosmetic advancements of the 20th century. This neurotoxin transforms aged faces by relaxing the facial muscles that cause wrinkles and creases.
However, even after gaining worldwide fandom as the ultimate wrinkle reducer, several completely untrue myths surrounding Botox persist.
Here is the truth behind several inaccurate myths regarding Botox:
MYTH: BOTOX CAN BE USED ANYWHERE ON THE FACE.
In regards to facial aesthetics, Botox serves a very specific purpose: it addresses wrinkles and lines on the glabellar (wrinkles between the eyebrows known as frown lines) and crow's feet (can also be used off-label on the forehead and neck). If you are looking to address facial volume (fuller lips, mid-face volume, etc.) Botox is not the right choice. For these instances, a dermal filler (ex. Juvederm) would be the procedure of choice.
MYTH: BOTOX HAS IMMEDIATE EFFECTS.
Botox works by relaxing nerves that cause muscle movement (and wrinkles). Generally, it starts working in three to five days. Botox takes 7 – 10 days and up to 3 weeks to fully set and provide final result.

MYTH: PEOPLE THAT WORK OUT A LOT NEED MORE BOTOX.

Your workout routine (or non-workout routine) does not dictate how much Botox you'll need. Factors including the thickness of the muscle, facial characteristics, genetics, and long-term sun exposure levels will play larger roles in determining how much Botox will be required to achieve your desired results.
MYTH: IT'S NOT POSSIBLE TO BECOME IMMUNE TO BOTOX.

It is very rare, yet possible, for users to develop immunity to Botox. After undergoing repeat injections, these individuals begin to form antibodies that prevent Botox from working. However, it may be possible to reduce the creation of antibodies by elongating treatment intervals.
MYTH: BOTOX IS BOTULINUM.
While Botox is derived from botulinum, it's an isolated segment of the bacteria (onabotulinumtoxinA). It is actually the protein derivative that is used in manufacturing the cosmetic Botox. Patients do not have to worry about the potential of botulism.
MYTH: IF YOU UNDERGO PLASTIC SURGERY YOU'LL NEVER NEED BOTOX.
Cosmetic surgery procedures like facelift or brow lift address loose muscle, skin, and tissue. Botox works to relax the muscles that cause wrinkle formations from expressions. You may still benefit from Botox to achieve your final desired result. Most doctors recommend continuing with Botox even if you've had surgery. Botox is often recommended post Blephoplasty for the crow's feet to help the surgical scars heal flat with out having tension on the suture line.
It's always better to know more about any procedure, prior to trying it, and Rose Streeter, RN, BSN is the one to ask.
While Botox is not as complicated as cosmetic surgery, choosing a heavily discounted service or new injectionist may save a few pennies; but can also have less than satisfactory results. For this reason, you want to have any work of this type done by a Cosmetic Injection Specialist with medical credentials such as Rose Streeter, RN, BSN. With over 21 years of injection experience and a nursing background, Rose stays on the leading edge with continuous training and education in medical aesthetics. She is professional and conservative by nature and can help customize your treatment to your individual needs. Her studio is private, with no waiting room, providing a comfortable atmosphere.
Release Your Inner Beauty – Schedule today!
If you are bothered by the site of fine lines and wrinkles when looking in the mirror or believe your lips, cheeks or folds between the nose and mouth could use more volume, reach out to Aesthetic Creations, Inc. today. Call 720-301-0417 to schedule your consultation, or book online at www.rosestreeterrn.com.